"Living Our Values" is the theme of the 2019-2020 HumRRO Biennial Report, which is now available online. In preparing the report, we set out to demonstrate how our five core values—results-oriented, quality, innovations, solutions, and integrity—are embodied in our client engagements and our pursuit of giving back to science, our communities, and society.
"As a science-based organization, it's not enough to say we live our values—we must back it up with evidence" said David Dorsey, Ph.D., vice president of business development at HumRRO. "Our Biennial Report highlights examples of the extraordinary achievements reflected in our client work over the past two years in the context of our core values while defining what each value means to us."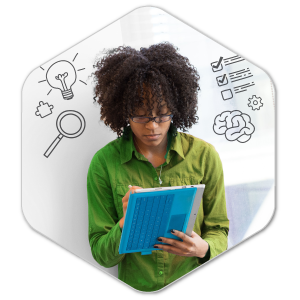 At HumRRO, "results-oriented" means working with energy, commitment, and professionalism to help our clients meet their unique and most challenging goals. For the Bureau of Alcohol, Tobacco, Firearms, and Explosives (ATF), for example, we created rich media "day in the life" simulations that help identify top-notch candidates for high-stakes leadership positions. Find more concrete examples of how we live our "results-oriented" value in the Biennial Report.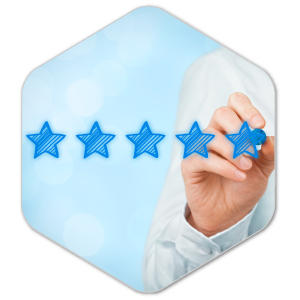 "Quality" at HumRRO is all about bringing top-notch skill, dedication, and focus to everything we do. Through our credentialing solutions, we help the Society for Human Resource Management's (SHRM) certification assessments measure the quality of more than 20,000 HR professionals each year. We build rigorous knowledge and situational judgment test (SJT) items and design automated test assembly (ATA) algorithms to ensure the quality of SHRM's assessment solutions. See more examples of our "quality" client work in the Biennial Report.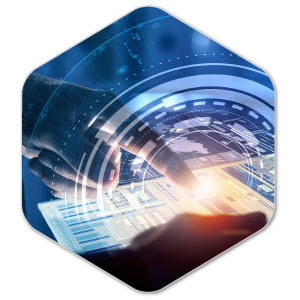 "Innovation" means fostering a climate that promotes creative thinking and critical analysis, generating actionable insights, and thinking thorny problems through in new ways, leading to better solutions. From efficiently mining the text contained in thousands of job descriptions via natural language processing to harnessing the power of machine learning to identify optimal assessment composites, our client work moves the field forward as well. In our Biennial Report, you will learn about our "innovations" for the U.S. Department of Homeland Security, Curriculum Associates, and the U.S. Navy, among other clients.


HumRRO's dedication to open collaboration, dialogue and true partnership with ICF sets the foundation for successful outcomes. The commitment to partnership is among the many reasons we value our work with HumRRO and why we're pleased our partnership has grown over the years.


– Carrie Abner,
Vice President, Credentials and Standards,
International Coaching Federation (ICF)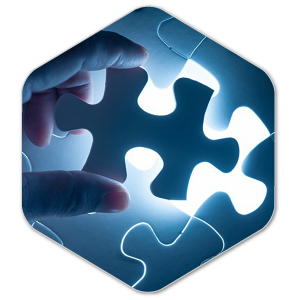 Our "solutions" are tailored to reflect each client's unique needs. We earn clients' trust by understanding their goals, expectations, and hopes. For example, we generated a first-of-its-kind study of the emergency, trauma, and transport nursing workforce to understand the challenges members face and to build prospects for the future talent management pipeline of emergency nurses. More project examples of our "solutions" value can be found in the Biennial Report.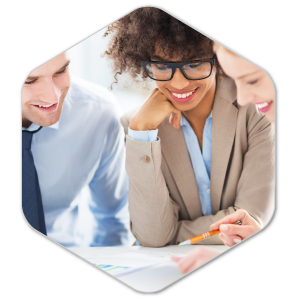 We live our "integrity" value by always maintaining the highest standards in whatever industry we are working in, knowing that our clients expect the best from us. More broadly, we aim to make the world more equitable, accessible, and just. To promote equitable learning and growth among students with significant disabilities, for instance, we are evaluating the Collaborative for the Alternative Assessment of English Language Proficiency for the National Center for Research Evaluation, Standards, and Student Testing at the University of California Los Angeles. We partner with our education research and evaluation clients to promote decision-making that minimizes discrimination and unconscious bias, as documented under "integrity" in our Biennial Report.
Beyond our client work, HumRRO also elevates psychological, behavioral, and educational research by publishing and presenting our work, and by serving as leaders in our professional societies. We are also committed to giving back by volunteering in the communities where we're located and by mentoring and sponsoring internships for high school and graduate students. This spirit of "giving back" is a key part of
who we are.
We believe "living our values" translates to higher client satisfaction, stronger employee engagement, and ultimately, greater business success. Fiscal years 2019 and 2020 saw tremendous financial and organizational growth despite the unique challenges brought on by the Covid-19 pandemic. Our successes laid out on the pages of the Biennial Report is a testament to the adaptability, ingenuity, and resilience of our employees and a confirmation of our strong, collaborative, and supportive workplace culture, which was recognized in 2019 by Washingtonian magazine as a Top 50 Great Places to Work and in 2020 by The Washington Post as a Top Workplace.
As a nonprofit consulting and applied research firm, we help ensure the effectiveness of organizations, agencies, programs, policies, and professionals. Read about our contributions to clients, science, and society during 2019 and 2020, and contact us to learn how we can help you make an impact in the future.