Paul R. Sackett, Ph.D.
Chair
Paul R. Sackett is the Beverly and Richard Fink Distinguished Professor of Psychology and Liberal Arts at the University of Minnesota. He received his Ph.D. in Industrial and Organizational Psychology at the Ohio State University. Dr. Sackett's research interests revolve around various aspects of testing and assessment in workplace, educational, and military settings. He has served as editor of two journals: Industrial and Organizational Psychology: Perspectives on Science and Practice and Personnel Psychology. Dr. Sackett has served as president of the Society for Industrial and Organizational Psychology, as co-chair of the committee producing the Standards for Educational and Psychological Testing, as a member of the National Research Council's Board on Testing and Assessment, as chair of APA's Committee on Psychological Tests and Assessments, and as chair of APA's Board of Scientific Affairs. Dr. Sackett has received awards for teaching, service, and research including SIOP's Distinguished Scientific Contribution Award, and the Lifetime Service Award from the National Academy of Sciences. He is a fellow of APA, SIOP, and APA's Division 5 – Evaluation, Measurement and Statistics.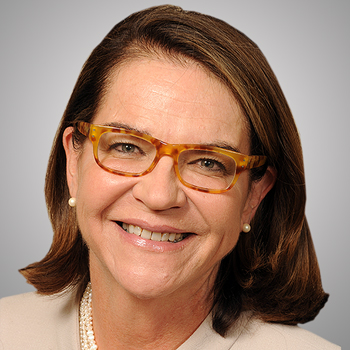 Nathalie F. P. Gilfoyle, J.D.
Vice Chair and Secretary
Nathalie Gilfoyle is is the retired General Counsel for the American Psychological Association (APA). Prior to joining APA in 1997, Ms. Gilfoyle headed the sixty-lawyer D.C. litigation department of McDermott, Will & Emery, a national law firm. Ms. Gilfoyle was elected to two terms as a member of the D.C. Bar Board of Governors and also served as general counsel to the Bar. Ms. Gilfoyle has served on several non-profit boards, including the District of Columbia Bar Foundation, the National Veterans Legal Services Project, Saint Columba's Nursery School, and the Wendt Center for Loss and Healing. Ms. Gilfoyle is a Fellow of the American Bar Foundation. She received her B.A. in philosophy with high honors from Hollins University, did work toward a masters degree in art history, and received her juris doctor from the University of Virginia School of Law.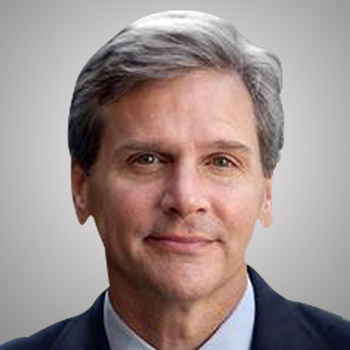 Stephen C. Howell
Treasurer
Stephen Howell is a consultant with Bernuth & Williamson, a specialized consulting firm that exclusively serves the not-for-profit industry sector. For the previous 22 years, he served as Vice President and Chief Financial and Administrative Officer of The Nature Conservancy, a global conservation organization. Mr. Howell began his career working in public accounting, first at Deloitte, Haskins, and Sells, then with Coopers & Lybrand. He received a BA in accounting with honors from The University of Texas at Austin and he is a Certified Public Accountant, currently licensed in Virginia, and holds a Chartered Global Management Accountant designation. Mr. Howell is a member of the American Institute of CPAs (AICPA) and the Virginia Society of CPAs. He often speaks at AICPA national conferences and he serves on the investment and audit subcommittees to the finance committee of the American Psychological Association.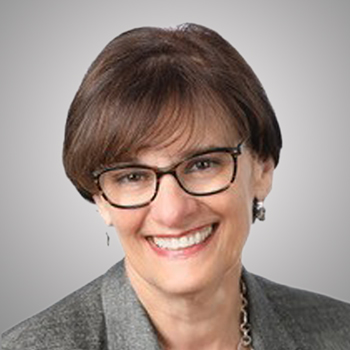 Karen M. Grabow, Ph.D.
Karen Grabow is a consulting organizational psychologist and principal with KGH Leadership specializing in organizational effectiveness, succession, talent management, and coaching.  In her 30 years of corporate experience, Karen served as SVP, Business Development Services and Chief Human Resources Officer for Land O'Lakes, Inc., and VP, Human Resources with Target Corporation.  Prior to her corporate work, Karen was Vice President, Organizational Effectiveness with Personnel Decisions, Inc.  Karen serves on the boards of M Health Fairview, a $5.7B academic medical system in affiliation with the University of Minnesota, Fiduciary Counselling, Inc., a financial services organization, and the following community boards: Northside Achievement Zone, Jewish Family and Children's Service, and the Temple Israel Foundation.  She has been recognized by the Purdue University College of Agriculture with their Apex Award and by the Minneapolis-St. Paul Business Journal as an Outstanding Director.  She has a Ph.D. in Industrial/Organizational and Counseling Psychology from the University of Minnesota and is a licensed psychologist in the state of Minnesota.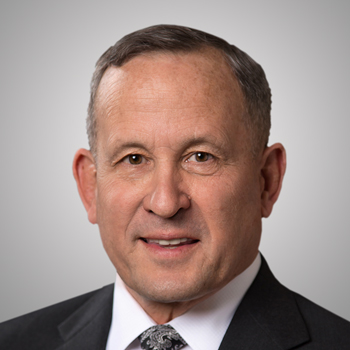 Robert E. Milstead, Jr., LtGen USMC (Ret)
Robert E. Milstead retired as a Lieutenant General from the United States Marine Corps following a career spanning forty years of service. After graduating from the University of Houston with a bachelor's degree in English, he joined the Marines in 1975. A career aviator, he has served throughout the world and has commanded organizations ranging in size from a Light Attack Helicopter Squadron of 300 to an Aircraft Wing of over 16,000 in combat. A graduate of the National War College, with a master's degree in National Security Strategy, he has senior executive experience in military and civilian manpower management, operations and policy development, national and international relations, and strategic communications. His final assignment was Deputy Commandant, Manpower & Reserve Affairs, where he was responsible for a broad and diverse portfolio which included: manpower planning, budget programming, personnel policy, information systems, wounded warrior care, and Marine Corps Exchange retail operations. Since retiring, he has been a senior consultant for human resources, recruiting, and corporate leadership.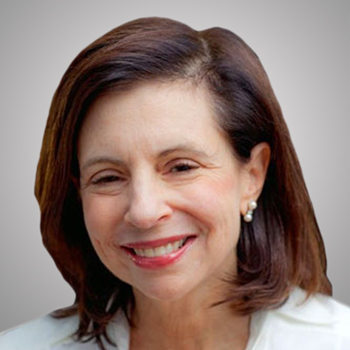 Victoria P. (Penny) Rostow, J.D.
Victoria P. ("Penny") Rostow is an expert in financial sector regulation and global capital market and corporate governance policy. She currently serves as Senior Vice President, Policy & Regulatory Affairs for the National Association of Real Estate Investment Trusts (Nareit), where she represents the publicly traded real estate industry in matters related to global capital market regulation. Prior to joining Nareit, she worked at two prominent national law firms, including Gibson, Dunn & Crutcher where she counseled some of the largest U.S. banks and complex financial services entities. She also served as Senior Vice President and Head of Federal Government Relations for Bank One Corporation, and following its 2004 merger, held the same title at J.P Morgan Chase. During the Clinton Administration, she served as a Deputy Assistant Secretary for Banking and Domestic Finance at the United States Treasury Department, where she led the Department's advocacy efforts culminating in the landmark 1999 Gramm-Leach-Bliley Act. Penny received a B.A., magna cum laude with honors, from Yale College, an M.A. in Economics from Cambridge University (UK), and a J.D. with honors from Yale Law School, where she was a Senior Editor of The Yale Law Journal and a Director of the Yale Legislative Services program. Following law school, she clerked for The Honorable Stephen R. Reinhardt on the United States Court of Appeals for the 9th Circuit. She speaks and writes frequently on financial services regulatory and policy issues and has taught at the Georgetown University Law Center and at the International Law Institute.
Stephen G. Sireci, Ph.D.
Stephen G. Sireci, Ph.D. is Distinguished University Professor and Director of the Center for Educational Assessment in the College of Education at the University of Massachusetts Amherst. He earned his Ph.D. in psychometrics from Fordham University and his master and bachelor degrees in psychology from Loyola College in Maryland. Before UMass, he was Senior Psychometrician at the GED Testing Service, Psychometrician for the Uniform CPA Exam and Research Supervisor of Testing for the Newark NJ Board of Education. He is known for his research in evaluating test fairness, particularly issues related to content validity, test bias, cross-lingual assessment, standard setting, and computerized-adaptive testing. He is the author of over 130 publications and conference papers, and is the co-architect of the Massachusetts Adult Proficiency Tests. He is a Fellow of the American Educational Research Association and a Fellow of Division 5 of the American Psychological Association. Formerly, he was President of the Northeastern Educational Research Association (NERA), Co-Editor of the International Journal of Testing, a Senior Scientist for the Gallup Organization and a member of the Board of Directors for the National Council on Measurement in Education. He has received several awards from UMass including the College of Education's Outstanding Teacher Award, the Chancellor's Medal, the Conti Faculty Fellowship, and a Public Engagement Fellowship. He also received the Thomas Donlon Award for Distinguished Mentoring and the Leo Doherty Award for Outstanding Service from NERA, and the Samuel J. Messick Memorial Lecture Award from Educational Testing Service and the International Language Testing Association in 2017. Professor Sireci reviews articles for over a dozen professional journals and he is on the editorial boards of Applied Measurement in Education, Educational Assessment, Educational and Psychological Measurement, and Psicothema.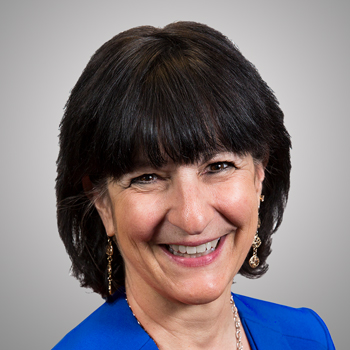 President and CEO
Appointed on July 1, 2018, Dr. Suzanne Tsacoumis is HumRRO's 7th President. She has spearheaded innovative work in the development of rich-media simulations for use in both promotion and self-assessment processes. She often consults on a range of policy and implementation issues. Dr. Tsacoumis has been an active volunteer for the Society of Industrial-Organizational Psychology (SIOP) and she is a fellow of SIOP and the American Psychological Association (APA).