We are pleased to announce that Human Performance Systems, Inc. (HPS) is now part of our family. HPS is the industry leader in physical ability testing and establishing physical and medical standards for a wide range of jobs. Their expertise and corporate capabilities are a natural extension to the work HumRRO performs in developing custom assessments for selection and promotion.
Dr. Bill Strickland, president of HumRRO, said; "I have always been very impressed with the quality of work performed by HPS. I am thrilled that we can now leverage these capabilities to offer a full suite of custom assessments for hiring and promotion."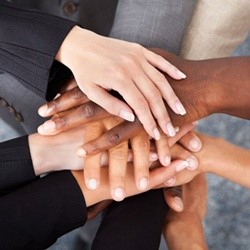 Dr. Deborah L. Gebhardt, president and founder of HPS, Inc., said: "We are proud to join HumRRO – an organization with a strong reputation for technical rigor, high integrity, and a collaborative and collegial work environment. We have partnered on many efforts for years; I am excited to be working with the HumRRO staff."
For more information about HumRRO's capabilities, contact Suzanne Tsacoumis.