Following an association with HumRRO spanning more than a quarter century, Jack McKay recently retired as Vice Chair of our Board of Trustees. "Jack's wisdom, loyalty, employee-focus, and financial expertise truly made him our "trusted advisor" for decades" shared Suzanne Tsacoumis, HumRRO's President and CEO. "I can't think of anyone who has had a bigger impact on HumRRO. It's been a true pleasure working with him." Jack always shared a smile, words of encouragement and thanks, and thoughtful counsel with all who crossed his path at HumRRO. Even our founder, Meredith Crawford, once told Jack that "after all these years of listening to you, I finally understand what working capital is all about!"
Jack originally joined HumRRO in 1983, first in the role of Director of Business Affairs and later as Vice President and Secretary/Treasurer. He left HumRRO in 1989 to serve as Vice President and Chief Financial Officer for the American Psychological Association (APA), a position he held until 2009. Jack also served in the US Air Force with the Strategic Air Command from 1968 through 1971. His financial acumen has been acknowledged with many awards during his career, including several APA presidential citations.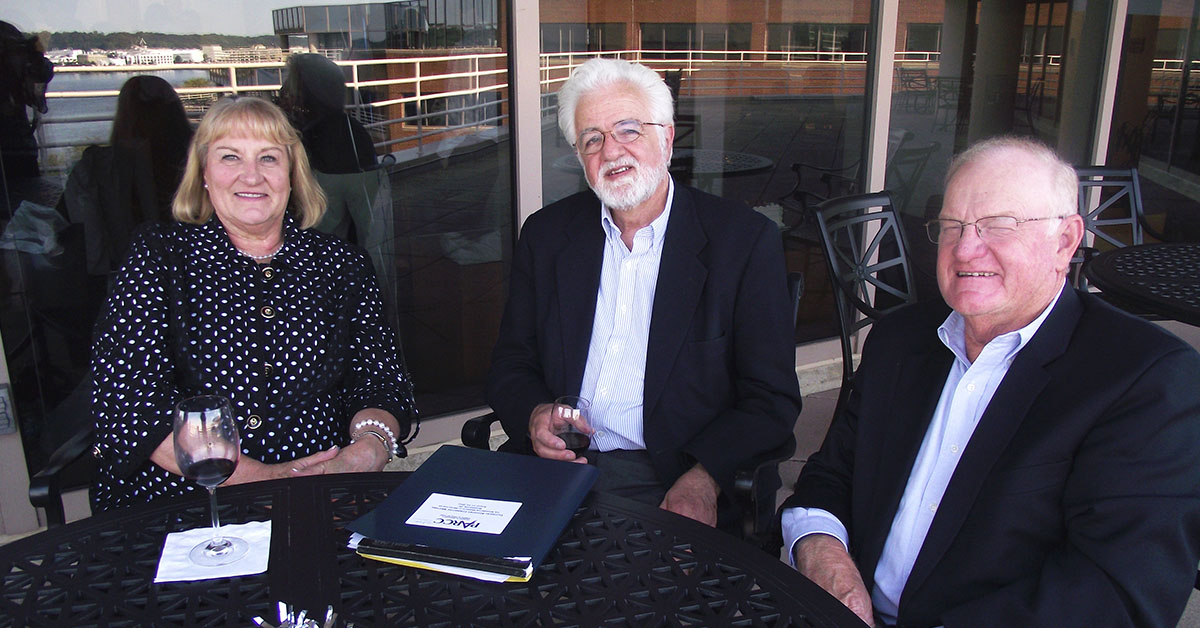 Jack McKay (right), along with his wife Roberta and former HumRRO President Laurie Wise.