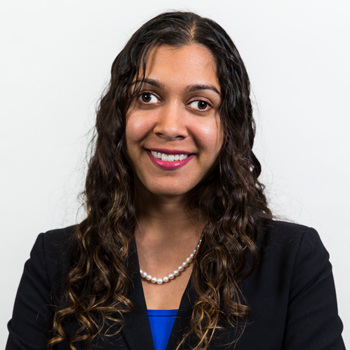 Senior Research Scientist
Susan D'Mello, Ph.D., is a senior research scientist in HumRRO's Talent Assessment and Analytics Program (TAAP). Her technical activities include developing and validating a variety of selection, promotion, and certification assessments including situational judgment tests (SJTs), knowledge tests, structured interviews, and simulations. She has directed several projects and tasks involving job analysis, database management, data analysis, and assessment development and validation. She is skilled in workshop facilitation, item development, and the use of various research designs and statistical methodologies. D'Mello has also conducted research on the topics of corporate social responsibility, organizational culture and climate, employee engagement, and gender and disability bias.
She is the chair of the Diversity Inclusion and Accessibility Committee at the Society for Organizational and Industrial Psychology, and a member of the American Psychological Association's Committee on Disability Issues in Psychology. D'Mello received her Ph.D. from the University of Minnesota.