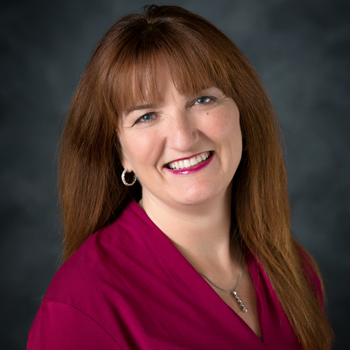 Amy McKee's 25-year career spans both corporate and consulting roles, enabling her to provide clients with a balanced and business-oriented perspective. She has led projects on organizational transformation, competency modeling, candidate management systems, and many types of assessment, including selection tests, work simulations, performance appraisals, 360° feedback, and surveys. Her experience with assessment and measurement has often centered on building comprehensive selection systems that include a range of data streams. She is also skilled at designing and administering customized assessment centers. With every project, she focuses not only on delivering high quality, scientific design, but ensuring pragmatic, outcomes-focused implementation. Ms. McKee helps her clients enhance the talent that powers companies' success.
Some of Amy's career highlights are:
In her first role at PDRI, Amy contributed significantly to assessment initiatives for public and private sector clients such as the U.S. Armed Forces, Pacific Bell, Tennessee State Troopers, Limited Brands, and the U.S. Department of Transportation.
At American Express, Amy's progressive leadership roles included training evaluation, continuing education, Six Sigma, recruitment campaigns, and the design and rollout of a nationwide, multiple-hurdle, pre-employment testing program.
Amy started her own consultancy in 2005 and worked with clients such as Cargill, State of Texas, GlaxoSmithKline, General Mills, Misys (now Finastra), SUPERVALU, Ameriprise, and Alcoa, advising them in selection strategy and custom test development and administration.
In 2014, Amy joined Pearson and expanded her understanding of high quality, rigorous assessments to include the credentialing realm. She marshalled resources from multiple teams to address unique client requirements, facilitate clients' test development and proctored delivery, and support the operations of their high-stakes exam programs.
Amy's consultative approach and ability to understand myriad talent-related scenarios has been honed through these internal and external roles. Her ability to discern client nuances and effectively and innovatively address their needs has been lauded by her peers and clients. She has been recognized for her savvy collaboration with field and line leaders based on her ability to balance their business goals with rigorous psychometric and legal requirements.
Amy is the past President of Minnesota Professionals for Psychology Applied to Work, the local chapter of the Society for Industrial/Organizational Psychology (SIOP), of which she is also a career-long member. She is an inaugural member of the Workforce Skills Credentialing Division of Association of Test Publishers (ATP), has served on the nominating committee for Institute of Credentialing Excellence (ICE), and serves on the board of the Certification Network Group (CNG). She holds an M.A.  in Industrial-Organizational Psychology from the University of Minnesota.