Susan D'Mello, Ph.D., senior research scientist at HumRRO, was recently named chair of the newly formed Disability Inclusion and Accessibility Committee (DIAC) for the Society for Industrial and Organizational Psychology (SIOP).
DIAC seeks to raise awareness of "issues of disability and disability identity in the workforce and help improve the experiences of all SIOP members, I-O students, and other people with disabilities in the workforce through science and practice," according to SIOP.
D'Mello continues the mission of HumRRO to give back to science and the profession. "As a blind research scientist, this issue is personal for me," said D'Mello. As chair, she wants to advocate for research on disability unemployment, discrimination, and "universal design" solutions that are accessible to people with a wide range of abilities, disabilities, and other characteristics.
July 26 marks the 30th anniversary of the signing of the Americans With Disabilities Act (ADA). Recognizing the watershed legislation and how much progress has been made in creating an accessible workplace, D'Mello said much more work is needed. She is calling on her fellow I-O practitioners to speak up in their workplaces and contribute to much-needed research in this area.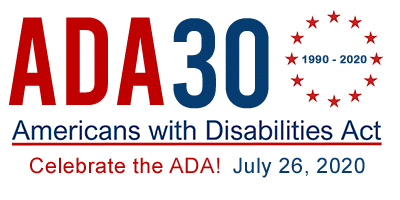 "In organizations' diversity and inclusion discussions and initiatives, disability is often left out," said D'Mello. "SIOP members are well-positioned as experts to study why people with disabilities are chronically underemployed and unemployed." In 2019, with overall low unemployment at 3.5 percent, the rate for people with disabilities was more than double at 7.3 percent, according to the U.S. Bureau of Labor Statistics.
The Covid-19 pandemic created an "equalizer" for some members of the disabled workforce, said D'Mello, when many companies mandated all employees work from home to help stem the spread of the virus.
"When everyone is virtual, employers invest in technology solutions that make work and communication accessible and appealing to more people," she explained. "All of a sudden, employers realize people can work effectively from home, and that opens up an untapped pool of talent who struggle to or can't physically get to a workplace."
In response to the SIOP Annual Conference going virtual, the committee created guidelines for members to maximize accessibility for virtual presentations. The document lists tips, such as using high contrast between font colors and backgrounds, larger font sizes, closed captioning, and adding text to describe charts and graphics.
In addition to D'Mello, the steering committee includes Silvia Bonaccio (University of Ottawa), Cheryl Davis (C/J Consulting Inc.), Sandra Fisher (Münster University of Applied Sciences), and Brent Lyons (York University).
"Given its mandate, the committee is composed of scientists and practitioners, U.S. and international members, people with a lived experience of a disability and allies, and people at different career stages," according to SIOP.
Some of DIAC's first year goals include planning an event or sessions for the 2021 SIOP Conference, encouraging research through the establishment of a SIOP Disability Research award, and creating a social media presence to encourage collaboration and to publicize work in this area.
"The ADA was a great start," said D'Mello, "but we still have a long way to go in breaking down barriers to employment and upward mobility for people with disabilities. I-O psychologists are uniquely positioned to be part of the solution."